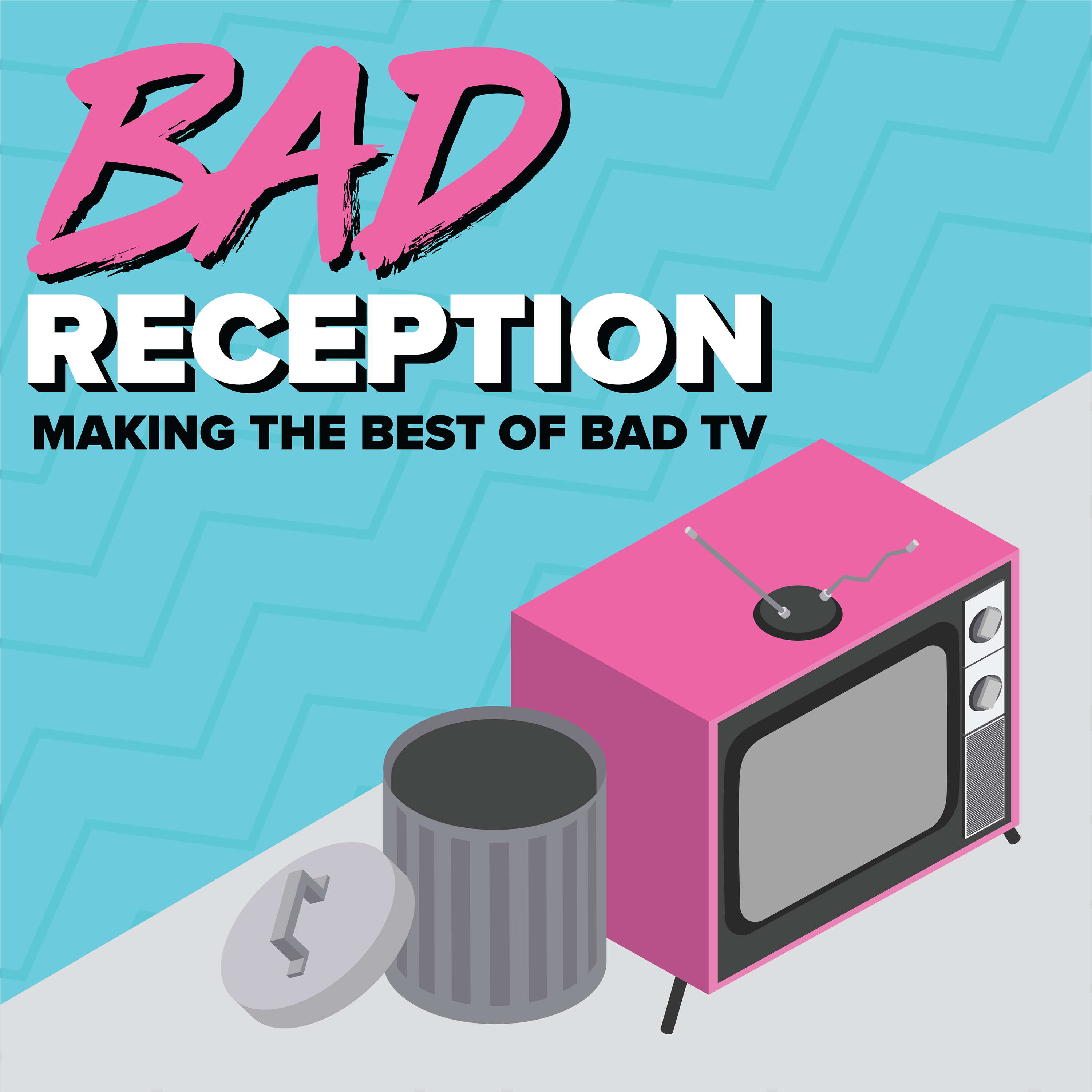 Put your hockey masks on and get your chainsaws revved up, things are gonna get slasher-y this week!! We watched the 2009 single-season murder mystery, Harper's Island! Who wouldn't want to set their wedding in the isolated location where a violent serial killer had chopped up their friends and family only a few short years prior?! It's show that tests the limit of how many characters can be crammed into a single plot! It's a horror show that takes music cues right out of teen dramas. It's a show that… we actually liked?? Dun dun dunnnnn!!
We also debate whether Robin Hood is a serial killer, flex our boat term knowledge, discuss the fabulous career of director Jon Turtletaub and sing the classic tune "Let's All Get a Boat." Plus Morgan declares her desire to "rebirth" John Mulaney, her imprinted memories of The Man in the Iron Mask, and naming her favorite monkey movies. Meanwhile Mike explains why Dawson's Creek is awesome, remembers an old Carl's Jr commercial in disturbing detail, and admits he has no idea how much diamonds cost!
A that and so much… gore! (It's not actually gory, but you get the idea)
Cut the Shit:
If you enjoy the show please help spread the word by giving us a quick review on 
iTunes
 and sharing us with friends. You can follow us on 
Twitter
 and 
Instagram
 @badreceptionpod. If you have a show you'd like us to watch, you can tweet at us or send an email to 
pod.badreception@gmail.com
. For those links and more go to 
BadReceptionPod.com
We are proud members of the 
PodFix
 network. Visit their website to find more awesome shows like ours, and follow them @PodFix on Twitter. Special Thanks to 
Ben Hunter
 for help with social media promotion. Logo designed by 
Sean-Matthew Leary
.
#PodernFamily #UnderDogPods #LegionOfIndiePods #Podbean #mbmbambinopodcasters #WLIPodpeeps #PodFix