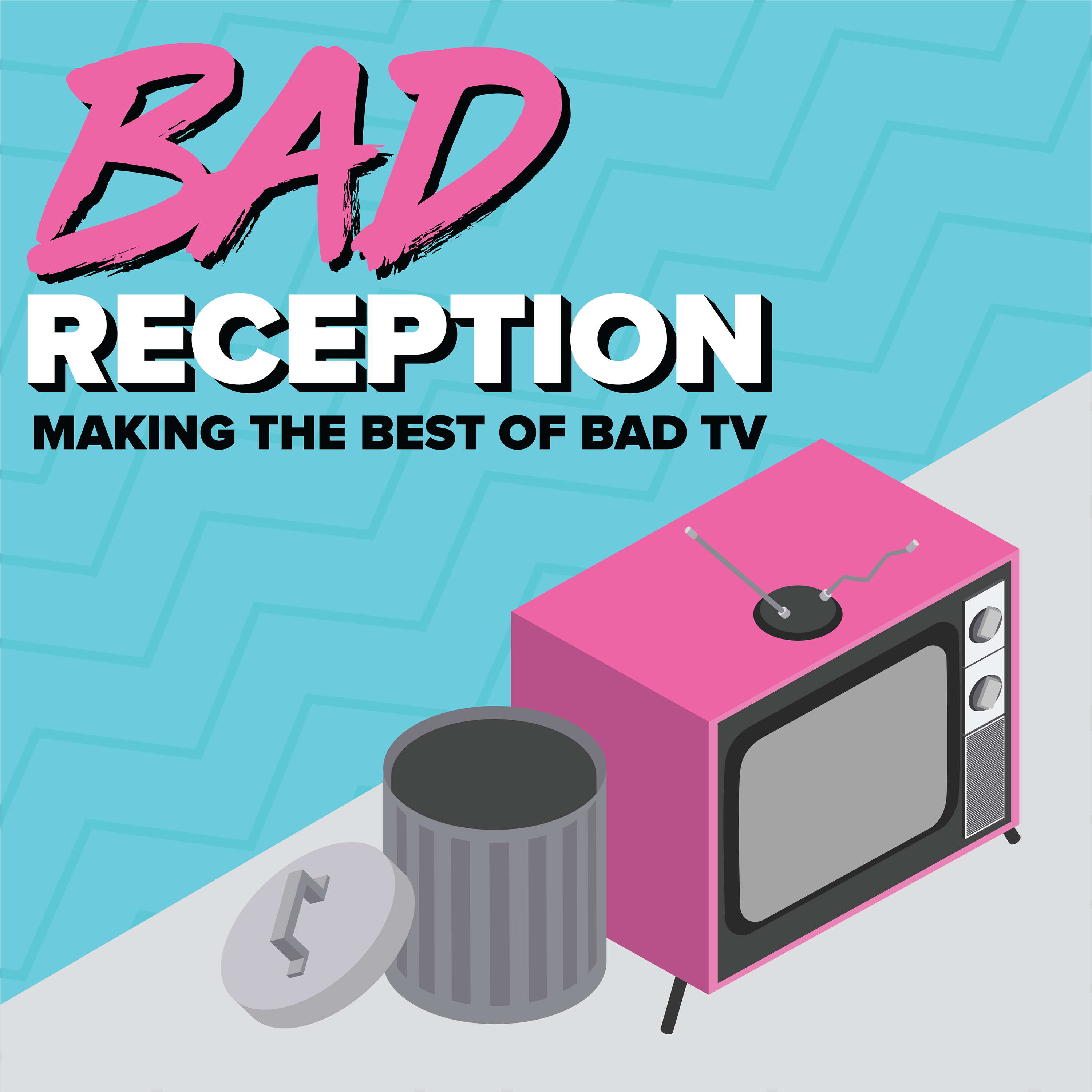 From out of this world and onto our television, we get invaded by 1982's alien superhero drama with an identity crisis, The Powers of Matthew Star!! Or is it David Star? This is definitely the first show we've watched that can't even get it's main character's name right. Louis Gossett Jr. shows up (with hair!) as does everyone's favorite Friday the 13th Part II star, Amy Steel. Sparks fly, busses crash, and projectors burst into flame as we watch another pick from TV Guide's 50 Worst TV Shows of All Time, so you know we've got a real winner on our hands...
Also, we debut two new segments, dive into some fascinating trivia about the show and discuss the science behind mega-pooping! Plus, Morgan lays down some Grease trivia (including what song is about a penis!), gets excited by the notion of an adults only round of Double Dare, and is very curious about where Rick Flair got his "Nature Boy" nickname. Meanwhile, Mike rants about Final Girls and the rules of slasher movies, lays out the WWE policy on swearing, and proposes an alternate plot about a "Magic Wizard" that plays video games. "Gotta gotch' 'em!!"
Cut the Shit:
If you enjoy the show please help spread the word by giving us a quick review on 
iTunes
 and sharing us with friends. You can follow us on 
Twitter
 and 
Instagram
 @badreceptionpod. If you have a show you'd like us to watch, you can tweet at us or send an email to 
pod.badreception@gmail.com
. For those links and more go to 
BadReceptionPod.com
We are proud members of the 
PodFix
 network. Visit their website to find more awesome shows like ours, and follow them @PodFix on Twitter. Special Thanks to
Ben Hunter
for help with promotion.
#PodernFamily #UnderDogPods #LegionOfIndiePods #Podbean #mbmbambinopodcasters #WLIPodpeeps #PodFix