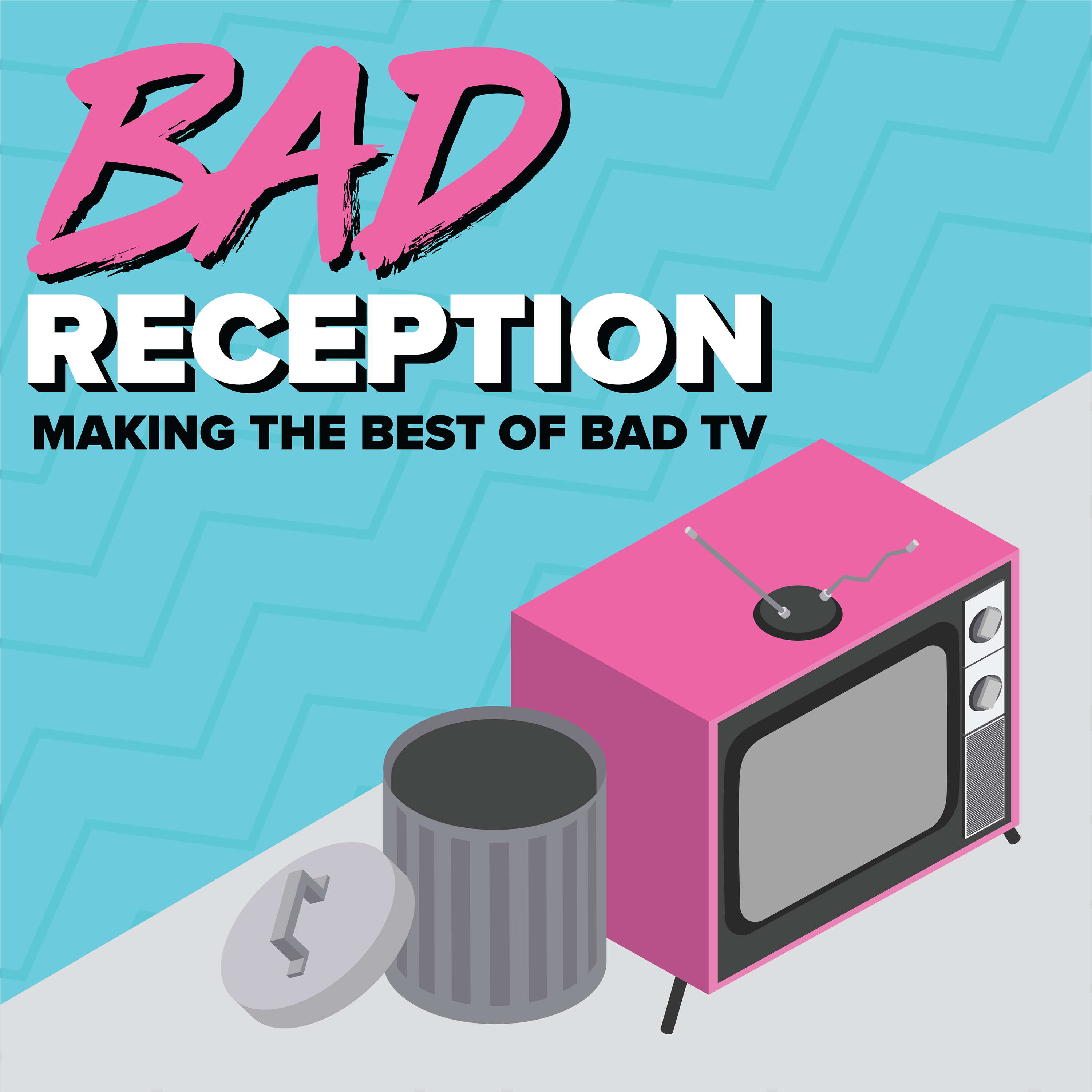 Happy Podiversary!! That's right we're celebrating one year of putting ourselves through awful TV shows for your entertainment! We also brought back our original guest host, Josh, and are revisiting one of the very first series we covered, Ghost Whisperer!! The fans just can't get enough of JLH's spooky spirit sleuthing. We chose to watch the season four episode "Stage Fright" (or as we prefer to call it "The Soap Opera is Coming to Town) for some very good, super mature reasons. As a bonus Morgan is super sick (and feeling "plunky") so get ready for sniffles, coughs, and the delusional rants of a woman mixing cold medicine and cheap wine!
In addition to the discussing everyones favorite cleavage-bearing ghoul wrangler, we ponder the world's fascination with prison breaking, and bring up Hey Dude yet again. Meanwhile, Morgan drops the name of her new James Bond film, Josh proposes the new erotic sub-genre: Ghost Cucking, and Mike can't stop talking about GoBots!! Now it's time to go to the obstetrician and grab a quick BLT! Happy Birthday to Us!!!
Cut the Shit:
If you enjoy the show please help spread the word by giving us a quick review on 
iTunes
 and sharing us with friends. You can follow us on 
Twitter
 and 
Instagram
 @badreceptionpod. If you have a show you'd like us to watch, you can tweet at us or send an email to 
pod.badreception@gmail.com
. For those links and more go to 
BadReceptionPod.com
We are proud members of the 
PodFix
 network. Visit their website to find more awesome shows like ours, and follow them @PodFix on Twitter.
#PodernFamily #UnderDogPods #LegionOfIndiePods #Podbean #mbmbambinopodcasters #WLIPodpeeps #PodFix